Vinyl Storage Sheds | Vinyl High Barn
The Better Built Vinyl High Barn is designed to maximize space and asthetics with its standard gambrel roof and attractive overhang design.  Add a loft for additional overhead storage.
This maintenace free building will last a lifetime.  No more painting!
Free Delivery up to 30 Miles of Purchase Location
Customize Your Vinyl High Barn
Easily customizable with plenty of standard and extra features to choose from.
DISCLAIMER
Not all options are applicable to all models.  Contact and/or Visit a Better Built location to design your custom building Today!
Standard Features
6′ 6″ Wall Height
Main & Trim Color Choice
Architectural Shingles
Premium Vinyl Siding
5/8″ T&G Plywood Floor
7/16″ Sheathing on Walls and Roof
16″ O.C. Floor, Walls, And Roof
2×6 Floor Joist
4×4 Runners
1 – Double Door
1 – 24″ X 27″ Windows
2 – Gable Vents
1 – Louver Shutter Set
Vinyl Storage Sheds Options & Features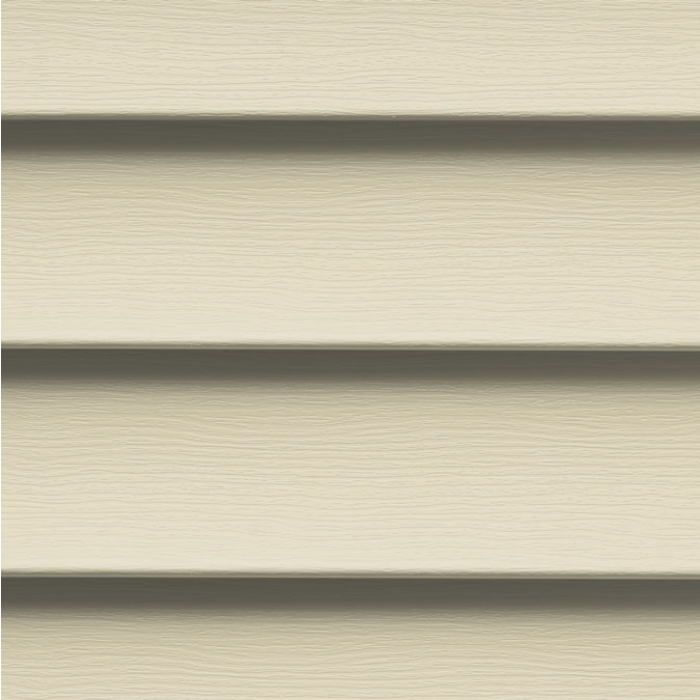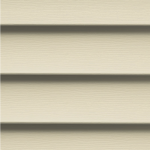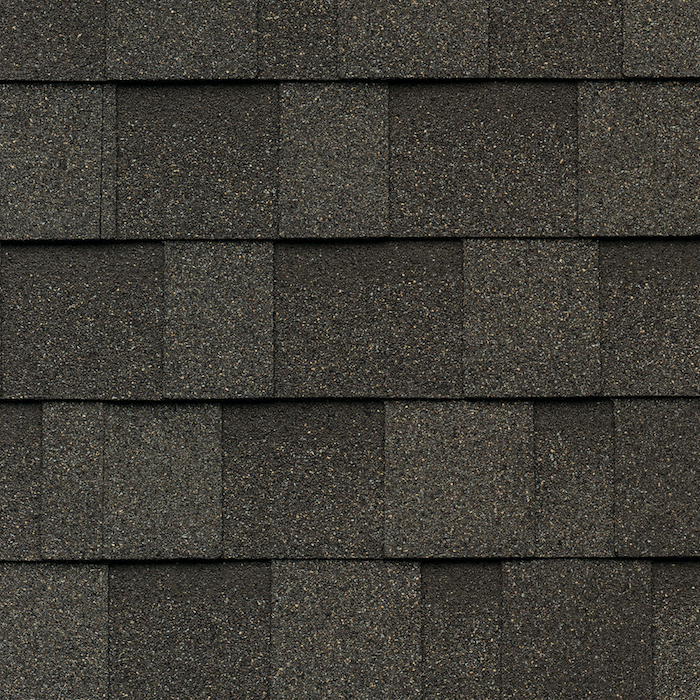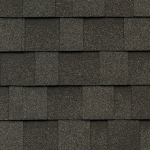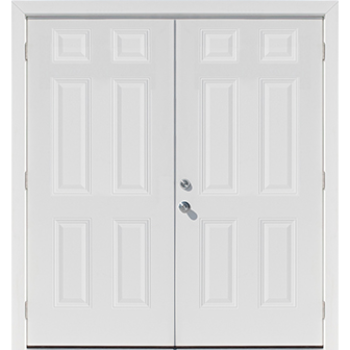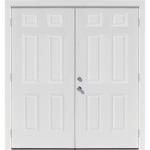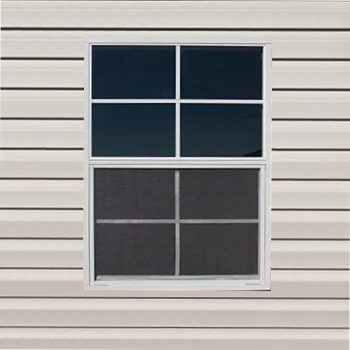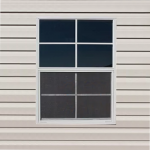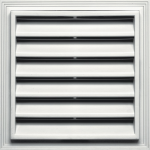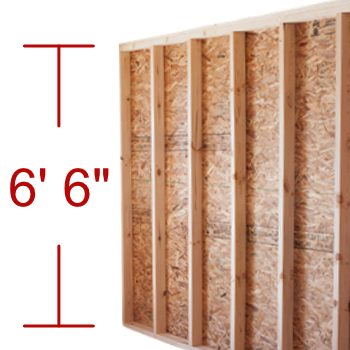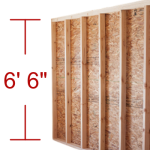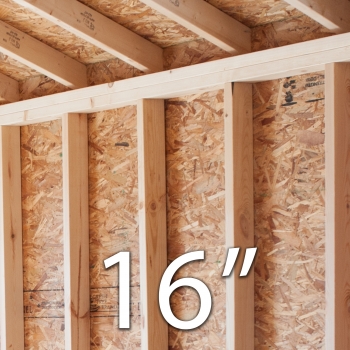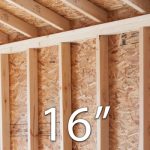 16″ On-Center, Walls, Roof, and Floor Joists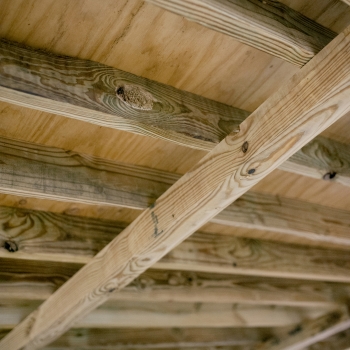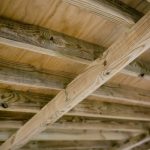 Pressure Treated
Floor Joists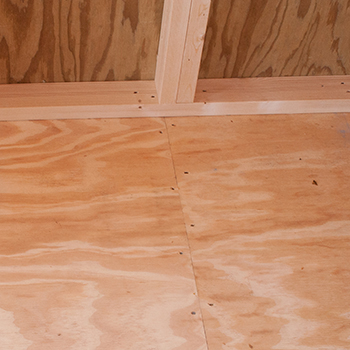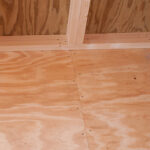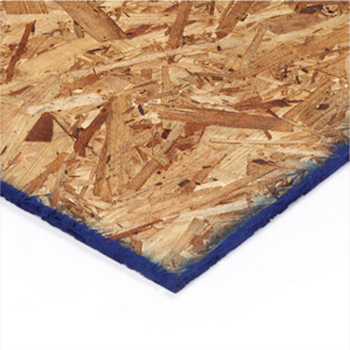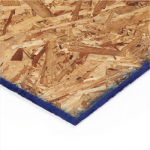 7/16″ Sheathing on Walls and Roof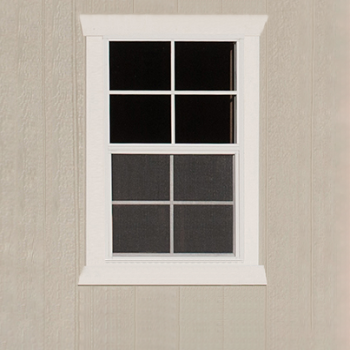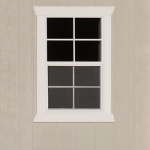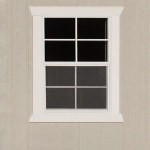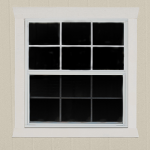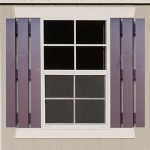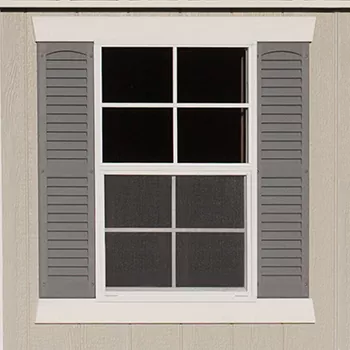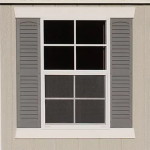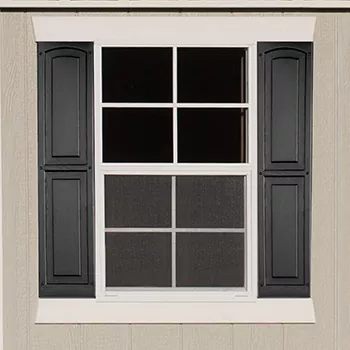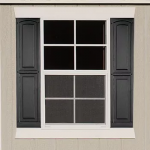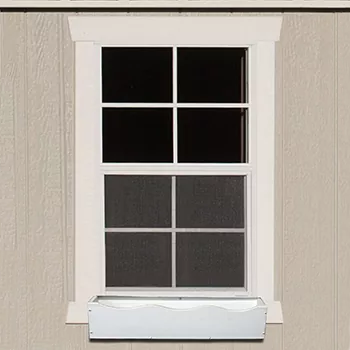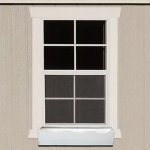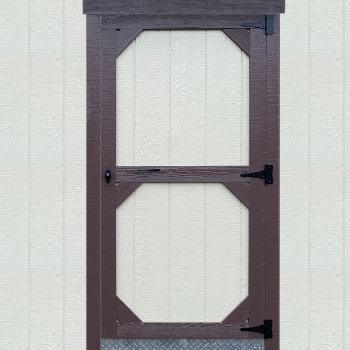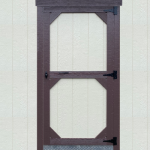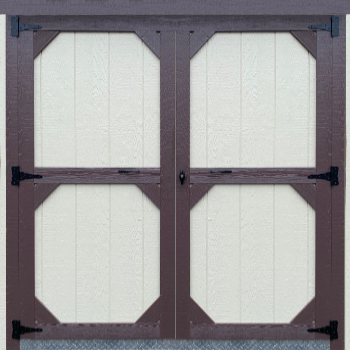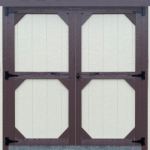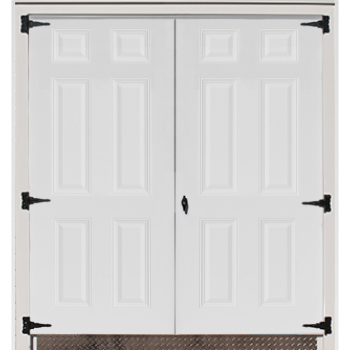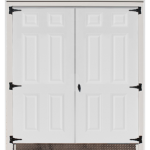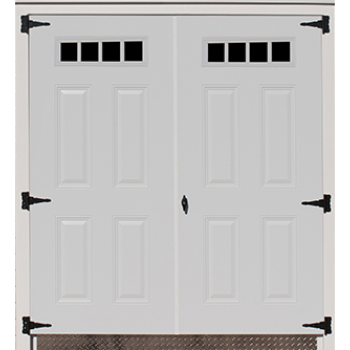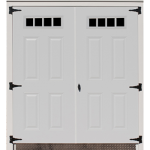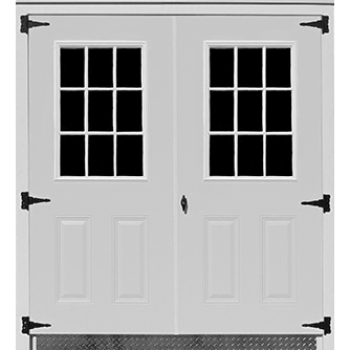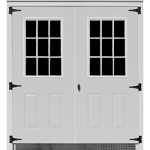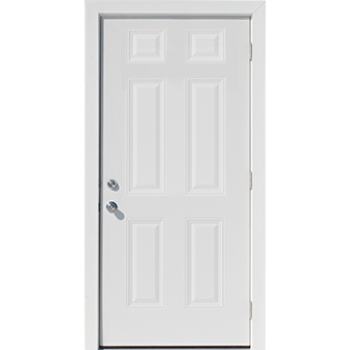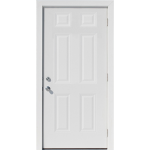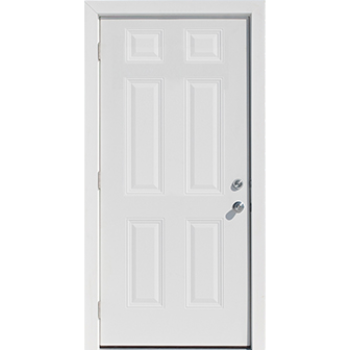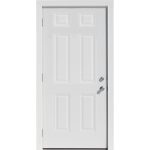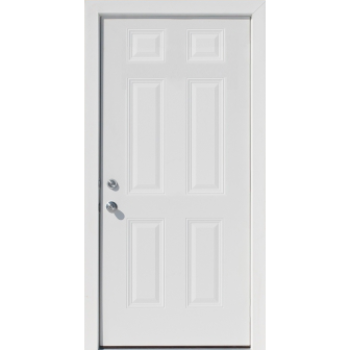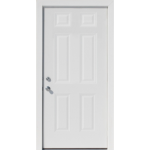 Pre-hung Single
(Left / In-swing)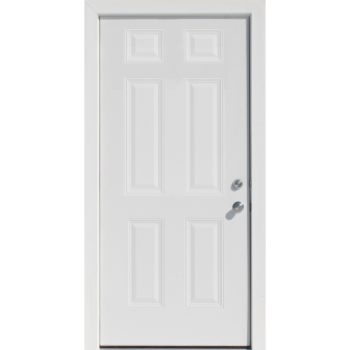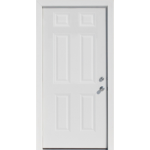 Pre-hung Single
(Right / In-swing)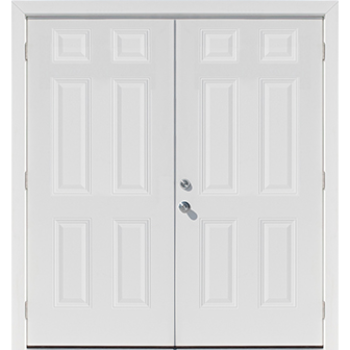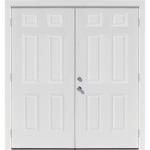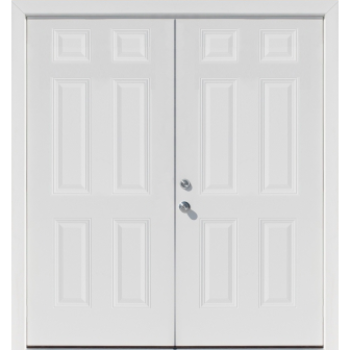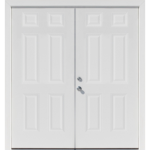 Pre-Hung Double
(In-swing)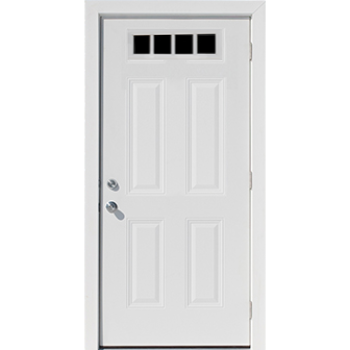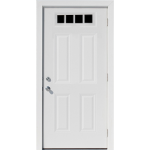 Pre-hung Single
4 Lite
(Left)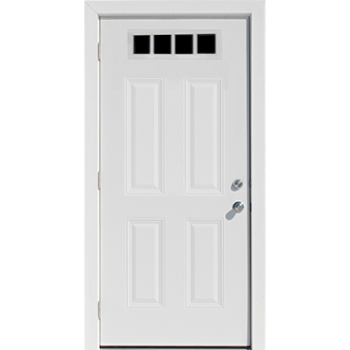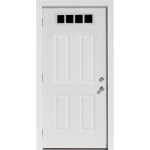 Pre-hung Single
4 Lite
(Right)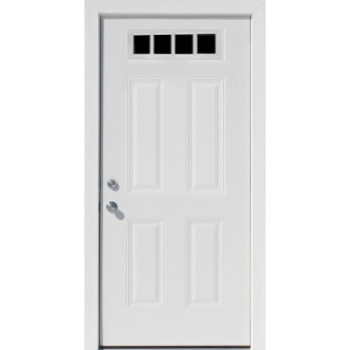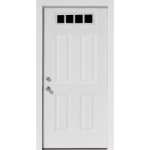 Pre-hung Single
4 Lite
(Left / In-swing)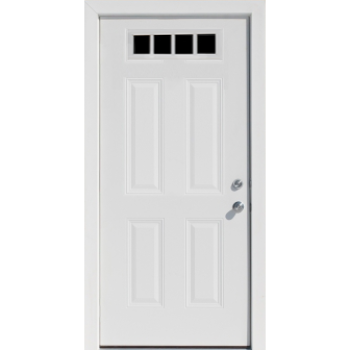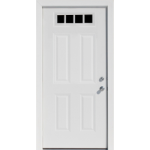 Pre-hung Single
4 Lite
(Right / In-swing)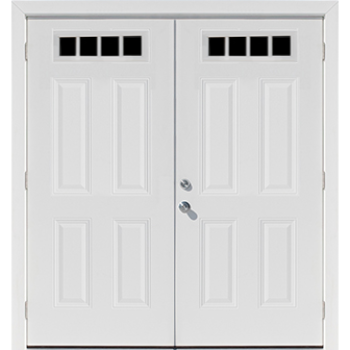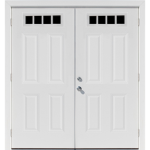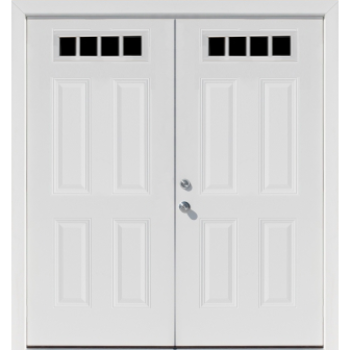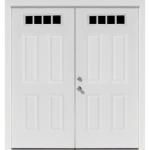 Pre-hung Double
4 Lite
(In-swing)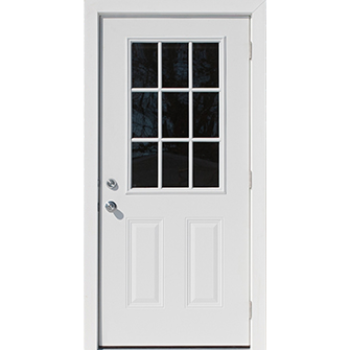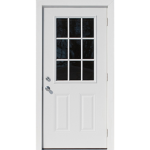 Pre-hung Single
9 Lite
(Left)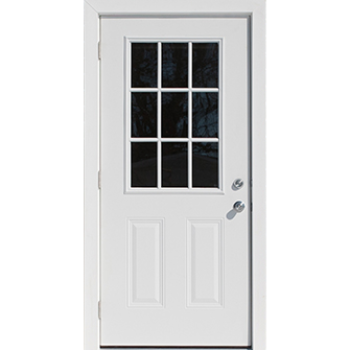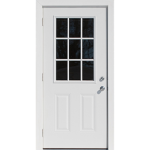 Pre-hung Single
9 Lite
(Right)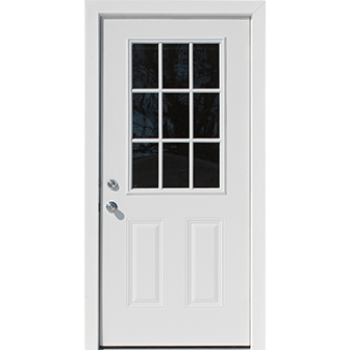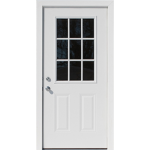 Pre-hung Single
9 Lite
(Left / In-swing)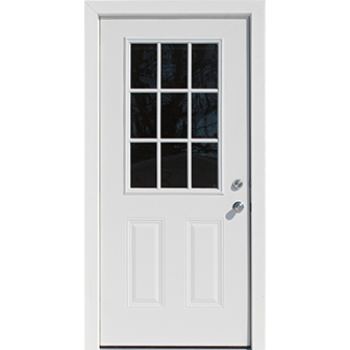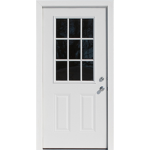 Pre-hung Single
9 Lite
(Right / In-swing)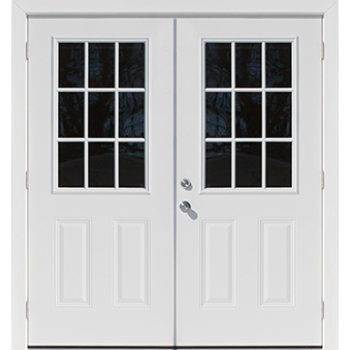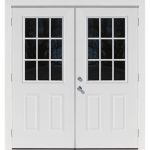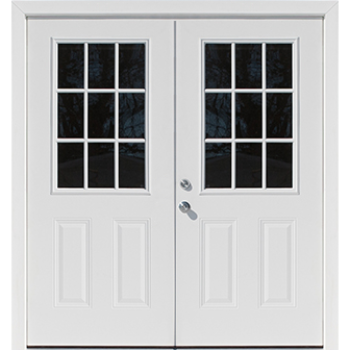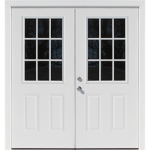 Pre-hung Double
9 Lite
(In-swing)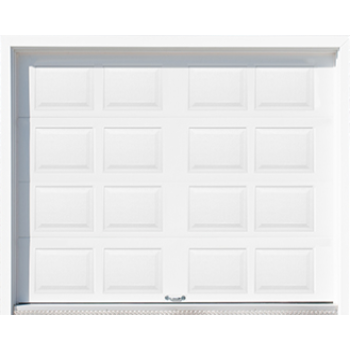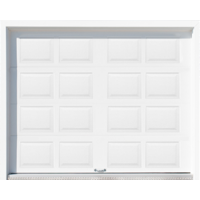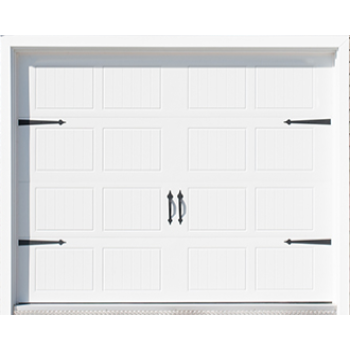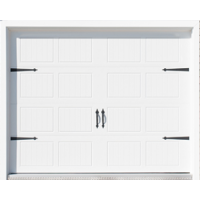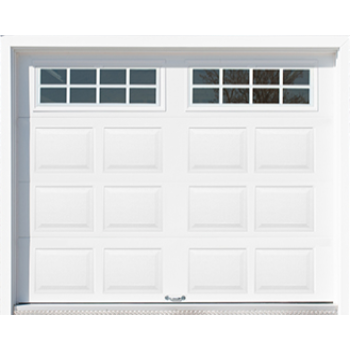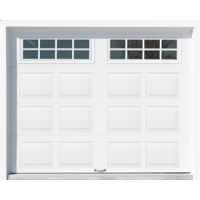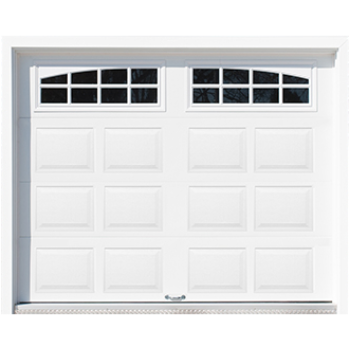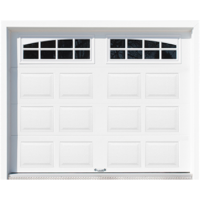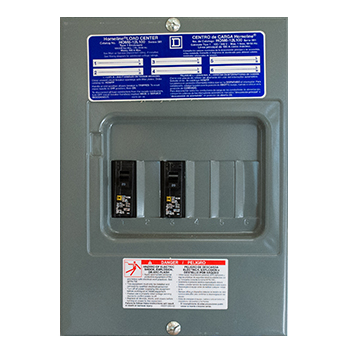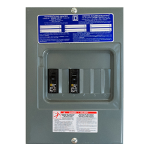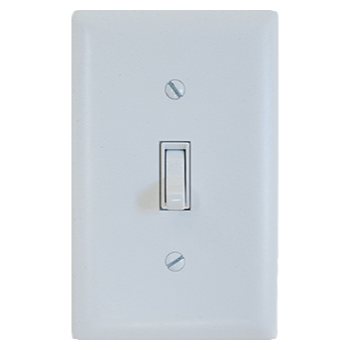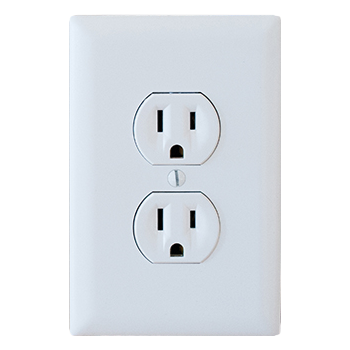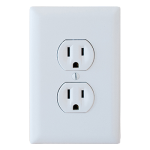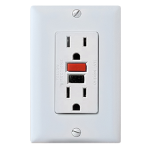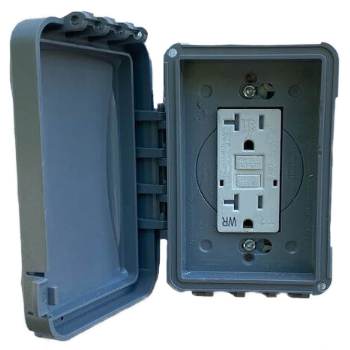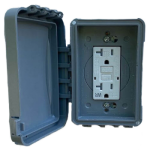 Outdoor Weatherproof Receptacle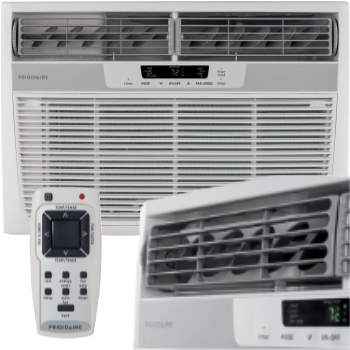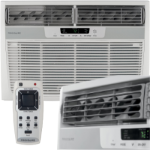 12000 BTU
Heat & Air Unit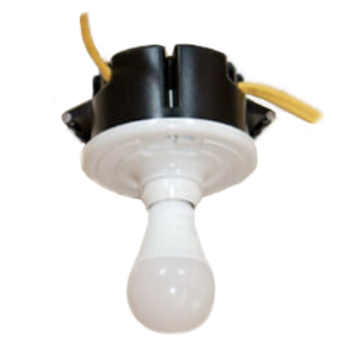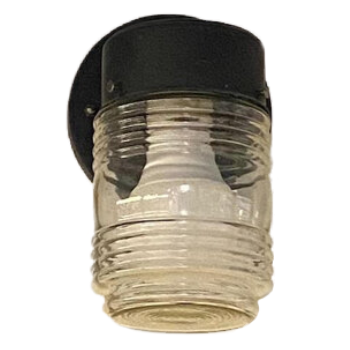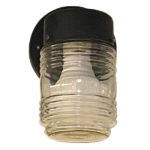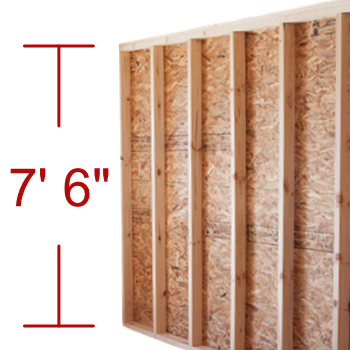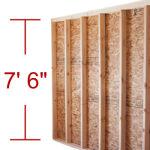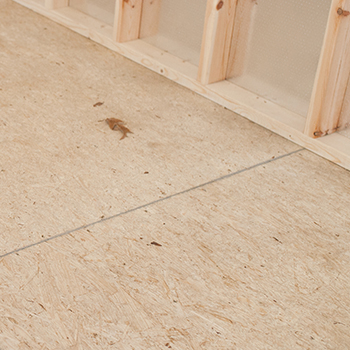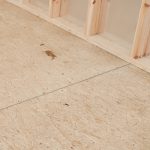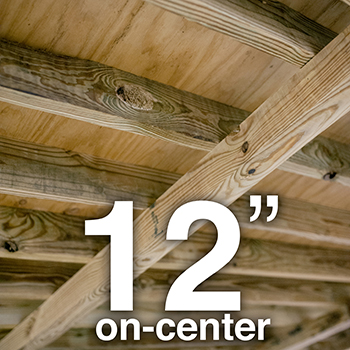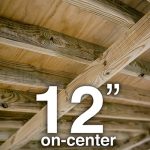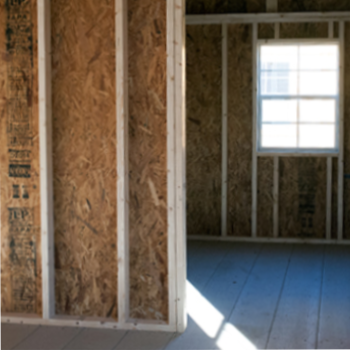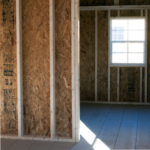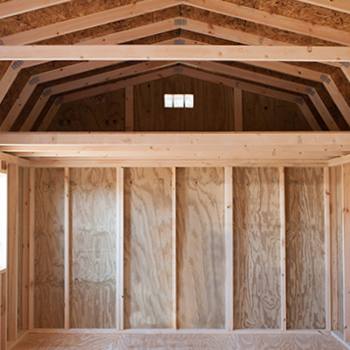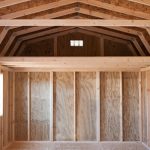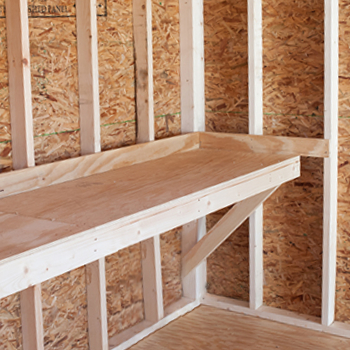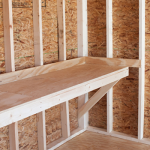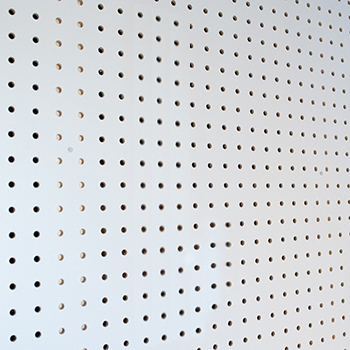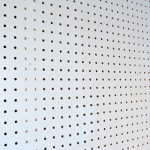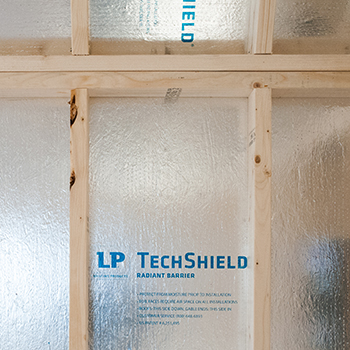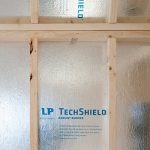 LP® Techshield®
(Radient Barrier)