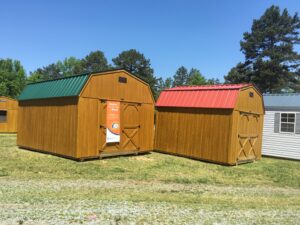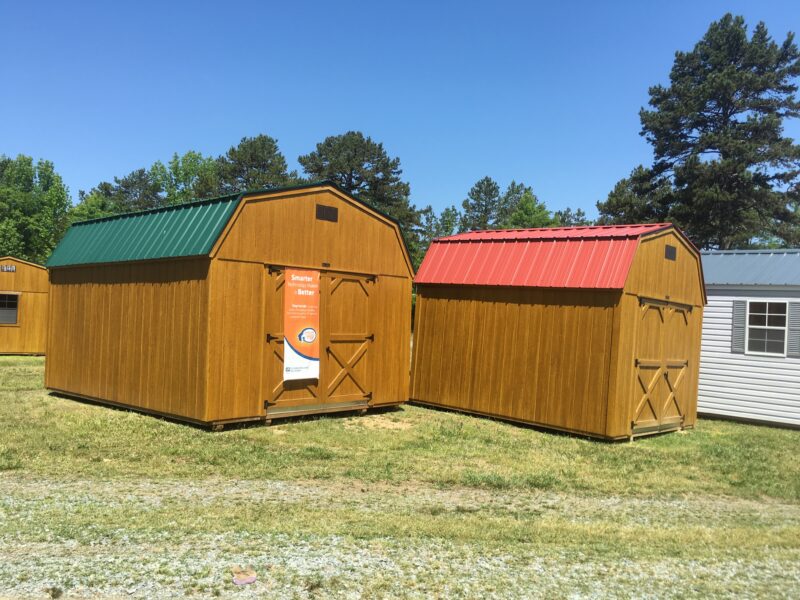 Are you looking for a storage option that can handle your outdoor gear? Then, an outdoor wood storage shed might be the perfect solution for you. Outdoor wood storage sheds are available in a variety of sizes and styles so that you can find the ideal fit for your needs. Plus, they're easy to assemble and maintain, making them a great choice for any homeowner.
The Many Benefits Of Owning An Outdoor Wood Storage Shed
There are many benefits to owning an outdoor wood storage shed. One of the most obvious benefits is that it provides you with a place to store your outdoor gear, such as lawnmowers, gardening tools, and sports equipment. But that's not all an outdoor wood storage shed can do for you.
     

Storage space

– One of the main reasons people choose to have a wood storage shed is extra storage space. Outdoor

sheds

provide an excellent place to store lawn equipment, bicycles, tools, and other seasonal items.

     

Protection from the elements

– A wood storage shed can provide shelter from the sun, rain, snow, and wind. This can be especially helpful if you want to store items that could be damaged by the weather.

     

Security

– A well-built outdoor shed can provide protection for your belongings by providing a locked-up space away from prying eyes.

     

Aesthetics

– An outdoor wood storage shed can be a beautiful addition to your yard. With a little bit of planning, you can find a shed that complements the style of your home.

     

Value-added

– If you ever decide to sell your home, an outdoor storage shed can add value to your property.
How To Pick The Perfect Outdoor Wood Storage Shed For Your Needs
Storage sheds come in a variety of styles, sizes, and builds. It is essential to check on these variations when choosing a shed to ensure that you're making the most out of your investment. When you're ready to purchase an outdoor wood storage shed, there are a few things you should keep in mind.
       

Consider the size of the shed you need. It's important to choose a size that will accommodate all of the items you want to store. Also, measure the space you have available and select a shed that will fit comfortably in that space.

       

Think about the style of shed you want. There are many different styles available, from traditional to modern.

       

Consider the material you want your shed to be made from. Wood is a popular choice for storage sheds because it's durable and looks great, but there are other materials available as well.

       

Choose a location for your shed. It's important to pick a spot that's level and away from trees or other structures.

       

Decide what kind of flooring you want in your shed. There are many different options available, from concrete to dirt.

       

Think about the type of roof you want for your shed. The most common types are metal and asphalt shingles, but there are also wood shakes and clay tiles available.

       

Decide on the type of door you want for your shed. The most popular choices are sliding doors and hinged doors. With these tips in mind, you'll be able to find the perfect outdoor wood storage shed for your needs.
Different Types Of Outdoor Wood Storage Sheds Include: 
       

A-frame shed: An A-frame shed is a simple structure with a triangular roofline. They are typically small in size and used for storing lawn equipment or other seasonal items. 

       

Gable shed: A gable shed has a roof that slopes down from each side of the peak, creating two slanted walls. These sheds are roomier than A-frames and can be used for storing larger items such as bicycles or patio furniture. 

       

Lean-to shed:

Lean-to sheds

have a single slanted roof attached to another building, such as a garage or house. These are ideal for This kind of shed, providing easy access to stored items. 

       

Hoop shed: A hoop shed has a circular or semi-circular roof supported by metal hoops. These sheds are typically small and used for storing garden tools or other lawn equipment. 

       

Dome shed: A dome shed has a round roof that is supported by walls on all sides. These sheds offer more headroom than other types of sheds and can be used for storing taller items. 

       

Portable shed: A portable shed is a small shed that can be moved from one location to another. These are ideal for people who need to store their belongings in a shed but don't have a permanent location for them. 
Outdoor Wood Storage Sheds Installation
Outdoor wood storage sheds installation is a complex process. You will need the professional hands of our experts at Better Built USA. Our experienced team has the knowledge and skills necessary to install your shed properly, ensuring that it is stable and secure. We also have access to quality sheds and accessories and the tools and equipment needed to install them.
The planning, measuring, and preparation required for installation are part of our job. Our professional installation will ensure that your shed is correctly placed on your property and compliant with applicable building codes or regulations.
Though storage shed installation may seem like an easy task, and there are available tutorials online to guide you, we still recommend leaving the job to the professional storage shed installers at Better Built USA. Improper installation can lead to damage to your property or the shed itself. Since your investment here is no joke, it's better to be certain about everything, especially the installation.
Outdoor wood storage sheds are great for storing tools, equipment, and other outdoor items. At Better Built USA, we can help you install a custom-made shed on your property that meets all your needs. We have a variety of sizes and styles to choose from, and our team of experts will work with you to find the perfect shed for your home. Schedule an appointment today to get started!